Message from the Current Committee

The most important thing in the Olympic Games is not winning but taking part ; the essential thing in life is not conquering but fighting well.
-Pierre de Coubertin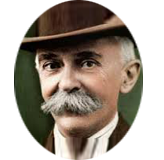 The famous quote by PDC focuses on the spirit of participation, which echo our sentiment as well at BOA. Spirit of Participation - Integrity - Excellence are into the DNA of BOA. We , at BOA, nurture and spot emerging talent - provide them adequate opportunities​ to bloom into a complete sports person. Our continuous endeavor is to holding the Bengal flag high on National as well International level. In the past, our Bengal churned out Olympian like, Gurbux Singh, Tulsidas Balaram and many more and also in the recent time we spotted many talent who really got spotted on several occasions by sporting fraternity at National-International level.

The current committee is working towards this solitary goal of producing more talent, enriching sports infrastructure and spreading awareness among common mass !

Through this website, we have tried open an window to Coach and mentors so as to they can spot the talent and let us know instantly which would enable us to take action from the word GO ! You can also connect to your committee from the contact from as well .Do get in touch with us ,we would love to hear from you !

Let the journey toward excellence continue and we reach our long cherished milestone of being frontrunner among all other state in India !

​Wishing you s​uccess and happiness in your journey .......